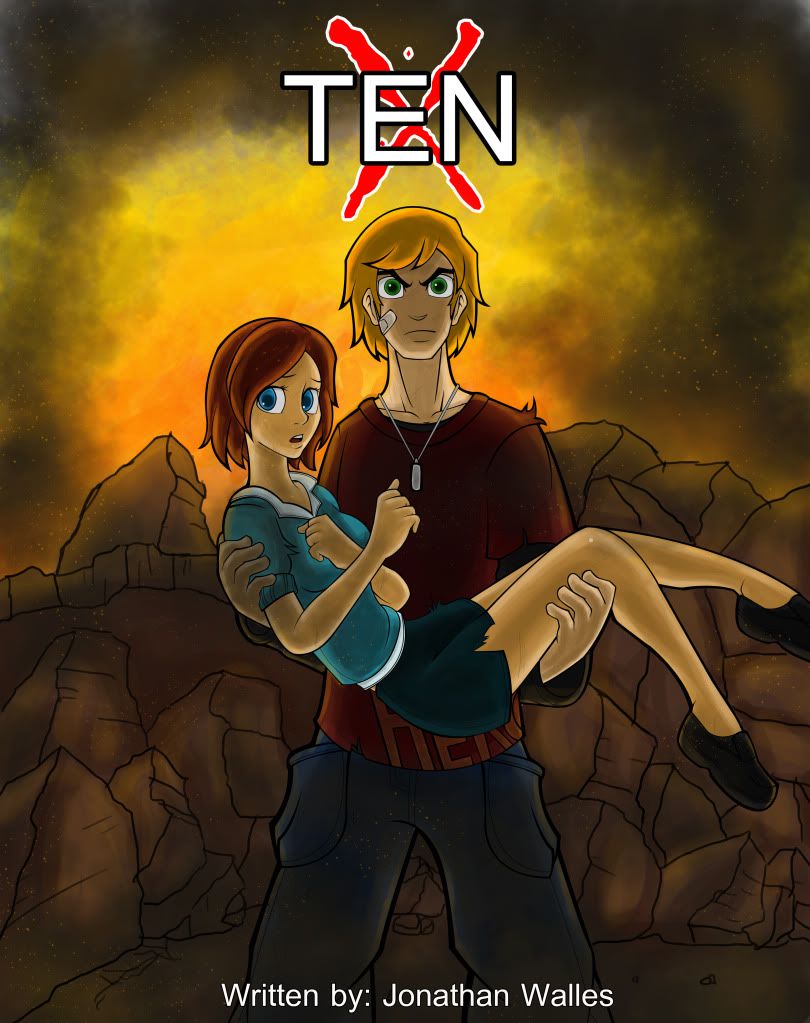 "Nearly all men can stand the test of adversity,
but if you really want to test a man's character, give him power."
CLEAN SLATE
It was early morning. Light suddenly streamed through the window and hit the boy's eyes, forcing him to stir and slowly awaken from his deep sleep. He looked around and found himself lying on a bed in the middle of a small room. Blinking a few times to get his blurring vision to focus, he turned his head to better survey his surroundings. He was in a room with white walls; small portraits hanging in the center of each. He sat up and looked out the windows lining the wall on his right; he could clearly see the street below.
He attempted to lift himself, but was suddenly stopped dead in his tracks by a gripping sharp pain that shot down from his head, down through his neck and exploded in his lower back. Reaching for his scalp he felt a strange sensation through his left arm. He noticed a needle digging into his arm; his eyes followed the tube attached to it until stopping upon a series of electronic devices.
The boy pushed himself into an upright sitting position. As he tried to ignore the pain shooting throughout his body something caught his attention; there was something in the palm of his right hand. He looked down at a wrinkled piece of paper.
All that was on it was a series of 10 numbers.
"Wha...What's this?..."
Upon saying those words the boy's head began to throb with a searing pain. The room began to spin as images begin to flash in his mind. He could see distorted images of people he had no recollection of ever knowing. There was a young woman with long black hair staring at him with a sad expression, a man in a business suit scolding him, an elderly man patting him on the shoulder. It was all incomprehensible clutter in his mind. The boy staggered from his bed and fell to the ground just as a woman in a white uniform walked in.
"Oh my! you shouldn't be out of bed!"
The woman scurried over and attempted to lift the boy to his feet. He winced from the pain and looked to her.
"W-Where am I?"
"You're in the hospital sweetie you've just woken up from a coma. you need to get back into bed before you go into shock!"
The boy's face went pale as he tried to grasp this newly obtained information given to him so nonchalantly by this woman in uniform.
"C-coma!? what do you mean coma? Wha...Why can't I remember anything?!"
The woman continued to keep the panicking boy still as she tried to prepare a sedative.
"Please! You need to relax son. You've sustained a major head injury a week ago and you need to remain calm so ple-"
Before she can finish the boy pushed her off, sending her flying against the wall at the far end of the room. The woman looked up at the boy with a mixture of terror and disbelief. She quickly stood up, and ran away in a panic, leaving the boy alone once again.
Still reeling from the visions in his mind, the boy began to pull out the needles from his arm. He stumbled to his feet and made his way out the door into the empty hallway. The images projected in his mind become more vivid and louder as he begins to run down the hallway. Having no idea who he was, where he was or where he was going, the boy continued to run in a futile attempt to escape the noise building within his head.
...
Kathie Dawson entered the hospital and smiled at the receptionist as she was greeted at the front desk,
"Good afternoon miss, how can I help you today?"
Kathie brushed the red strands of hair from her eyes and pulled out some paperwork from her knapsack.
"Hi, I'm here to pick up my older brother Leon Dawson... he was supposed to be discharged today."
The receptionist nodded and looked at her computer screen, beginning to scroll through it.
"Alrighty, give me just a few minutes while I look up what room he's in."
Kathie smiled and started to glance around. The interior of the building was much larger than it appeared to be from the outside. A recently buffed marble floor complimented the wood grain furniture lining the lobby. An exquisite fountain stood in the center of the room while a gold chandelier hanged directly above.
To be honest this all made Kathie feel a bit out of place; growing up in a middle class home in Queens made her more accustomed to humbler surroundings.
She now lived alone in an apartment in the Bronx and attended community college while also working as a waitress at a local diner, lavish living styles weren't exactly common place in her life. Kathie's train of thought was suddenly interrupted when she was knocked to the floor by someone running. She looked up and her eyes met with that of a strange boy's.
The boy had long brownish blonde hair and bright green eyes. He was young; maybe twenty or twenty two. His face was covered in sweat and he had a lost expression paved over it. Kathie looked at the boy's clothes and noticed he was wearing a patient gown. Before she could open her mouth, he stood up and continued to run out the building. She called out to him but he continued to run. Soon security guards and a few doctors ran past her in pursuit of him.
...
The boy ran into the middle of the street and looked around; all of a sudden the noise in his head became overturned by the barrage of sound coming from outside. All around him were thousands of people. Cars lined the streets, enormous buildings pierced the sky. All around him the sounds of crowds, horns, sirens, it all flooded into his mind until he finally exploded.
"What the hell is going on?!"
His shout doesn't travel far before getting lost in the sea of overwhelming sound. A few bystanders near him started to crowd around the strange boy. He started to take deep breaths, his mind started to focus and his heart rate started to decrease. Unfortunately he didn't have much time to relax; he heard the hospital guards calling out to him from behind.
"Hey kid! Wait! You can't leave yet!"
He looked back to see a group of security guards chasing after him. With no recollection of who he was or where he was he listened to his instincts and took off running. Not knowing where to go, he ran down the street aimlessly while shoving people out of the way all in an attempt to get away from his pursuers. He quickly ducked into an alley; hiding for a moment to catch his breath. His mind tried to process all that had happened so far. After a few minutes he looked from around the corner and could see the guards had given up chase. feeling relieved the boy stood up and looked at his right hand; he was surprised to see the piece of paper with the numbers on it still clenched in his fist. Smiling despite his current situation he looked toward the sky.
"Aw man... now what do I do?...."
The boy started to walk. His only option was to keep moving forward completely unaware of the shadowy figure observing him from one of the building tops. a beautiful woman with short black hair looked down through her binoculars. She wore a lavish red dress and black high heel shoes. as a smile grew across her lips, she flipped open a cell phone and dialed a few numbers. She took a drag on her cigarette as she awaited an answer. After a few seconds the call went through, and a man with a deep ominous voice answers.
"Charade...There better be a good reason you're interrupting me now..."
"There is sir... I've found Jack.... he's still alive. It seems after your last confrontation with him, Alice was still able to heal him enough to get back into the fray. Although it does seem he is having some complications... perhaps the blow you gave him to the head damaged him more than we anticipated."
A brief silence ensued as Charade waited for her superior's orders.
"Sir?.... would you like me to engage? I could have him captured and back to the lab in a moment if you'd like."
"No... If what you say is true then Jack is no longer a threat to my plan. For now report back to H.Q. I'll send Edge to dispose of him later. For now we need to divert all our attention to replicating the formula for mass production."
"Understood sir. I'm on my way now."
Charade hung up the phone and took one last look at the alley were Jack was standing. She put out her cigarette and closed her eyes. Her skin seemed to peel away like burning paper, swept away in the wind. This revealed another woman dressed in a nurse's outfit underneath. She adjusted the glasses that formed over her new face and started to walk across the roof toward the stairway.
"Would have been a lot easier if you just listened to me and stayed in bed kid. You could have died peacefully in your sleep... but now the boss has sent a wolf after you. I doubt Edge will be as merciful as I would have been."